Burmeister, Rolf

Rolf Burmeister, a former resident of Brunow, has written a book, ... am Ende Remis discussing his life experiences.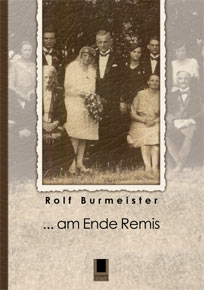 Burmeister, Rolf, ... am Ende Remis,
Projekte Verlag 188, March 2004, ISBN 3-937027-72-6
Rolf Burmeister's parents moved to Brunow when he was one year old and he lived there until 1941, when he left for boarding school. After World War II he returned to Brunow to teach. His book which is in story form, covers over 50 years describing his early life experiences as well as those during and after World War II.
For more information:

http://www.projekte-verlag.de/